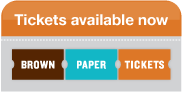 Admission is $22 for the general public, and $12 for all youth (17 and under). Tickets may be purchased online at gloriana.org, at Harvest Market in Fort Bragg, Out of This World in Mendocino or at the door of Eagles Hall Theatre prior to each performance. "Once Upon A Mattress" is recommended for all audiences.
Final Weekend for Once Upon a Mattress!
Gloriana Musical Theatre has its final weekend for its production of "Once Upon A Mattress," a musical comedy based on the classic tale of The Princess and the Pea.
The story follows Princess Winnifred as she seeks the hand of Prince Dauntless the Drab. Trouble arises when the prince's mother, Queen Aggravain, insists that her son marry only a true princess — that is, one who is sensitive enough to feel a pea that is beneath a stack of mattresses. The princess must pass the test if there is any chance of living happily ever after.
The cast features Lydia Borrasso as Princess Winnifred; Alyssa Angley as Lady Larken; Nancy Fereira as Queen Aggravain; Patrick Gomes as Minstrel; Kellen Joseph Quinn as Prince Dauntless; Lisa Matthews as Wizard; Mark Marco as King Sextimus; Edward Martinez as Sir Harry; and Dan Fowler as Jester.
The Ensemble Players include Crystal Leatherwood, Aurora Eichelberger, Abigail Fowler, Isaac Sanchez, Brian Hurtado, Felipe Carrillo, Natashia Nicoloff and James Pate
Our director is Jeffrey Grant and the musical director is Daney Dawson. Patty Price is the set designer; Andrew Atkinson is the technical director/lighting designer/stage manager; both Susan Collins and Janice Culliford are the costume designers; and Holly Skinner is the props master.
Jim and Diane Larson
2016 Media Sponsor