Admission is $22 for the general public, $20 for Seniors and $12 for youth (17 and under). Tickets may be purchased online at gloriana.org, at Harvest Market in Fort Bragg, Out of This World in Mendocino or at the door of Eagles Hall Theatre prior to each performance.
For more information, visit Gloriana.org or call 707-964-SHOW.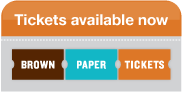 The Coast is Alive With the Sound of Music!
Gloriana Musical Theatre proud to announce its production of "The Sound of Music," the classic musical with music by Richard Rodgers and lyrics by Oscar Hammerstein II. Book by Howard Lindsay and Russell Crouse.
The show will be performed at Eagles Hall Theatre from July 28 to August 14 with performances at 7:30 p.m on Thursdays, Fridays and Saturdays and Sunday matinees beginning at 3 p.m.
Considered one of the masterpieces of modern musical theatre and the final collaboration between Rodgers and Hammerstein. Featuring standards such as "The Sound Of Music", "16 Going On 17", "Edelweiss" and "My Favorite Things"; The Sound of Music remains one of the most beloved musicals of all time.
The Sound of Music tells the tale of young postulant Maria Rainer, whose free spirit has trouble fitting into the rules and regulations of Nonnberg Abbey. Maria is dispatched to serve as governess for the seven children of widowed naval Captain von Trapp. Her generosity of spirit, coupled with her growing rapport with the youngsters and love for their father, transforms the Von Trapp family home from a place of rules and regulations to one filled with joy, laughter, and music.
Our Gala Night is one not to be missed! It is our first ever Sunday Sing-a-Long! On Sunday, July 31st at 3:00 join the cast and sing along to your favorite songs. Celebrate with the cast and crew following the performance and enjoy wonderful delights and a champagne toast! Tickets are $25 for general, $23 for Seniors and $15 for youth (17 and under).
2016 Season Sponsors
Becky Walker
Hal Miller