Chicago is a dazzling and satirical look at fame, justice, and the media machine. Set in 1920s Chicago and based on real-life murders and trials, Chicago follows Roxie Hart, a wannabe vaudevillian star who murders her lover and is arrested. In the Cook County Jail, Roxie meets her hero, the famed double-murderess and nightclub performer Velma Kelly. When both acquire the same lawyer, the greedy and lustful superstar, Billy Flynn, tensions come to a head as they vie for the spotlight-- though instead of onstage, they're mugging for the flashbulb of the newspaper reporters. With catchy, sexy music and timeless lyrics by John Kander and Fred Ebb, and a funny, intelligent, and utterly engaging book by Kander and Bob Fosse, Chicago is a musical spectacular that is as addictive as gossip rags and as unforgettable as any trial of the century.
Director - David Strock
Music Director - Marie-Claire Dizin
Choreographer - Tara Ford
Choreographer Assistant - Melany Katz
Stage Manager - Andrew Atkinson
Producer - Nicole Reiter
Assistant Producer - Carla Leach
Set Designer - Patrick Gomes
Costume Designer - Kathy Katz
Assistant Stage Manager - Ingrid Uluac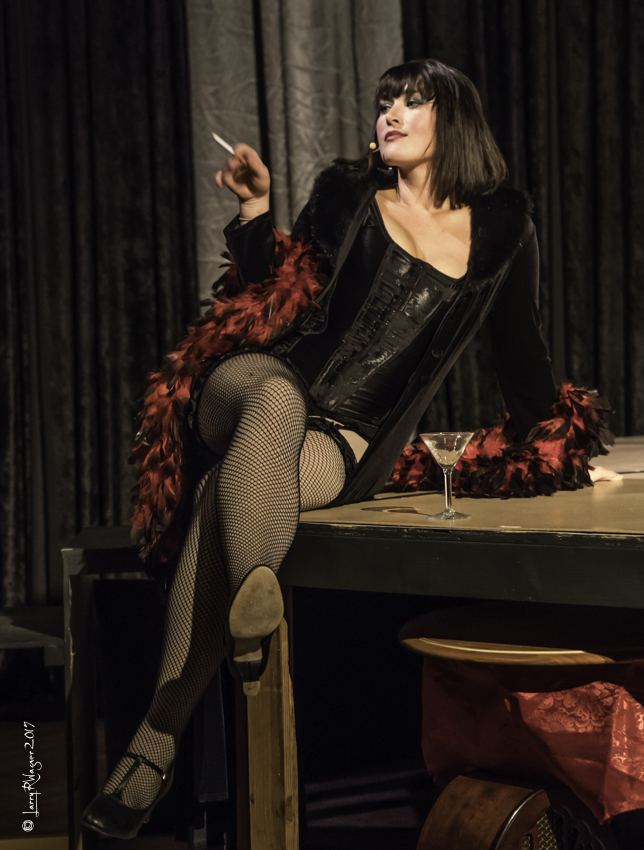 Showtimes and Information
The show will be performed at Eagles Hall Theatre from July 27 to August 13 with performances at 7:30 p.m on Thursdays, Fridays and Saturdays and Sunday matinees beginning at 3 p.m.
Admission is $22 for the general public, $20 for Seniors and $12 for youth (17 and under). Chicago is recommended for ages 13 and up.
Tickets may be purchased online at http://gloriana.bpt.me , at Harvest Market in Fort Bragg or at the door of Eagles Hall Theatre prior to each performance.
Sponsors and Donors
Gloriana wishes to thank our generous sponsors of Chicago!
Music Together on the Mendocino Coast
Marcia Allen

DIane larson